grambooks publications
Catalogues and Artist Books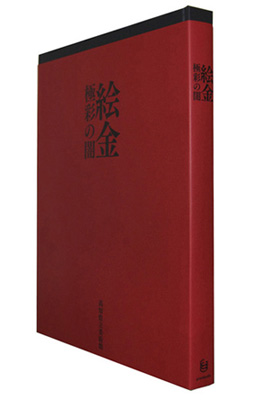 EKIN: The Variegated Darkness


256 pg.
3,800 JPY tax excluded
ISBN978-4-903341-16-3

The painter Kinzo, known as Ekin, played an important role in Tosa (presently Kochi prefecture) from the end of Edo period and established the genre of gshibai-eh screens. The year 2012 marks the bicentennial of his birth, gEKIN: The Variegated Darknessh was proudly presented at
The Museum of Art, Kochi
on view from October 28 to December 16. This volume is the official catalogue of this exhibition. The catalogue conveys the original ambience of the views with gshibai-eh screens by cyclopaedically covering not only never included before images but also the photographs of traditional rituals. It also includes the sections focusing on the humor of Ekin who depicted bloody scenes and outcomes of scientific researches. By paying attention to discourses after the death of Ekin, including the movies and stages, it follows up the circulation of the image of Ekin. This is the authentic catalogue closing up the shadowy figure, Ekin by non-conventional approach.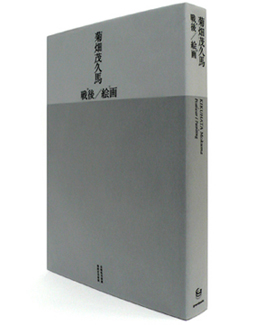 KIKUHATA Mokuma
A Retrospective - Postwar / Painting


416 pg.
4,000 JPY tax excluded
ISBN978-4-903341-13-2

The official catalogue of "A Retrospective - Postwar/ Painting" at
Fukuoka Art Museumu
(July 9-August 28. 2011) and
Nagasaki Prefectural Art Museum
(July 16-August 31. 2011). Along with the colored images of 323 works, 23 pages of detailed chronology, 14 pages of the list of literature and 71 pages of long interview, this catalogue is full of documents of never seen before. By paying attention to the turning points from his childhood to the recent years of Kikuhata, who is known not only for his art works but also for the writing and other creative activities, this catalogue offers the world of Kikuhata observed in unique view. Lining up the keywords related to Kikuhata such as Kyushu-ha, Eishin Ueno, Circle Mura, recorded images of the Pacific War, Sakubee Yamamoto, recorded images of coalmine and Kurago, we find it including important elements for understanding of post war avant-garde art and post war Japanese culture as well.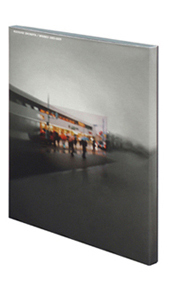 Keisuke Shirota: WORKS@2003-2009
162 pg. 3,800 JPY tax excluded

The work of Keisuke Shirota is made up of color print and monochrome paint. The partly colored viewing surface seems as if it metaphors the optical mechanism at the occasion of our viewing objects and mechanism when something visible remains in ourself as memories. This catalogue covers the total number of 154 works, dating back from his debut to the latest exhibition at Base Gallery. Tracing the history of the works makes us realize that the construction on canvas has grown more complex and become more multitiered. Along with each image, an essay previously written on his works and scenic shots from the past exhibitions at museums and galleries from home and abroad are collectively included. This is the complete records of his footmark as of Oct. 2009.
Keisuke Shirota Born 1975 2003@Completed Fine Art Graduation Course, Tokyo National University of Fine Arts and Music, Faculty of Fine Arts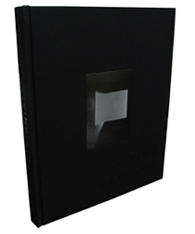 Mayumi Terada: LIVING ABSENCE
160 pg. 3,800 JPY tax excluded

Mayumi Terada starts with configuring precise miniature model. By ingenerating the eventual form as gelatin silver print, she has been expressing the boundary between truth and falsehood, and her works appear to fully take advantage of the characteristic traits which photograph as media provides us with. This catalogue collectively covers the total of 137 works dating from 2001 to 2009, and it has become the raisonne at this stage. The essays which go over the works of this New York based artist written by Kotaro Iizawa, a photo critic and Eric E. Shiner, a curator from Andy Warhol Museum appears in this catalogue.
Mayumi Terada Born 1958 1989@Received M.F.A. from Tsukuba University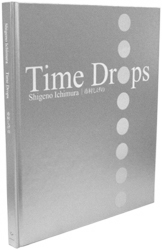 Shigeno Ichimura: Time Drops
96 pg. 3,500 JPY tax excluded

Artist Shigeno Ichimura creates subtle, cool canvases composed of tight patterns of raised dots and silver industrial paint. The volume eTime Dropsf features a selection of 82 artworks from the artistfs esilver-monochrome' series created between 1996 and 2008. Ichimurafs works when viewed individually can sometimes seem quite subdued, but this artist book provides a rare opportunity to view a large cross-section of work revealing the abundant expressive nature latent within. A collection of photographs and essays by the artist on his life in New York also provide a glimpse at Mr. Ichimurafs internal life and perceptions of the world. The book uses a carefully selected metallic design in an effort to reproduce the actual artworks as faithfully as possible. Shigeno Ichimura Born 1963 Lives and works in New York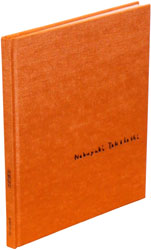 Nobuyuki Takahashi
112 pg. 3,400 JPY tax excluded

Showcasing 154 works selected by the artist himself from his days as a student to his solo exhibition at Base Gallery in 2007, this volume offers a comprehensive overview of Takahashi's work to date. The artist's work is sometimes labeled 'Japanese' in nature, but Takahashi says that he has no lofty goals to "take a second look at Japan," but is rather concerned with exploring the intrinsic nature of painting as a visual medium. This is the first artist book for Nobuyuki Takahashi.

Nobuyuki Takahashi Born 1968, Kanagawa, Japan 2000 "VOCA 2000" The Ueno Royal Museum, Tokyo 2002 Artist in residence "Art Scope," Monflanquin, France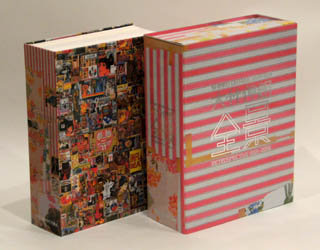 Shinro Ohtake Zen-Kei Retrospective 1955-2006 Exhibition Catalogue


Produced and published by: SHINRO OHTAKE ZENKEI: RETROSPECTIVE Executive Committee
Distributed by Grambooks

hardcover, 308~232mm, 1,152 pg. Included 2 CD set and deluxe sleeve case 9,000 JPY tax excluded

This volume provides full documentation of this unprecedented exhibition of the same name, running from October 14th - December 25th 2006 and occupying 100% of the exhibition space of the Museum of Contemporary Art Tokyo. Documentation of the over 2000 artworks featured in the exhibition is included, along with photographs of the works as installed in the Museum of Contemporary Art Tokyo. A comprehensive chronological listing of essays, publications, handmade books and sound works is also included, along with "Invisible Sound / Unheard Picture," an essay by Shinro Ohtake. Also included is a 2CD set of performance recordings of "Found Heat I-VII" and "DA I-II" by Ohtake's automatic performing equipment "Dub-Hei & New Chanell"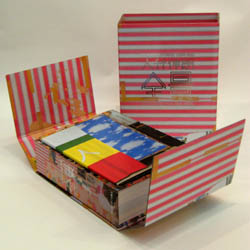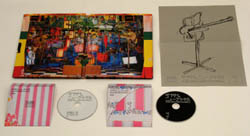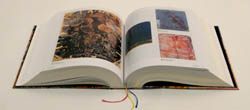 Shinro Ohtake Born 1955. 2006 Shinro Ohtake Zen-Kei Retrospective 1955-2006 at the Museum of Contemporary Art Tokyo. 2007 Exhibition "Ohtake Shinro : New Universe on the Road" Fukuoka Art Museum / Hiroshima City Museum of Art.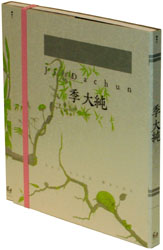 Ji Dachun

96 pg. 3,800 JPY tax excluded

"When it comes to my artwork, I have always been a man of few words. My paintbrush seems to be more eloquent than my tongue. But I paint everything that I want to say onto my canvases, and I have complete faith in the fact that my works speak for themselves. This is one reason for the gradual change of my motifs; from still lives to animals, to the internal organs that reside within them." (from the book's prologue) Ji Dachun's paintings, dabbling at times in Chinese tradition and at times in witty pop reference, brim with malice and the artist's own peculiar brand of satirical iconography. A painter who is representative of modern Chinese art, Ji Dachun's presence in his field is undisputed. This volume features 87 works from early in the artist's career up to the present day. A number of important critical articles about the work are also included for a well rounded introduction to the strange and enticing world of Ji Dachun.


Ji Dachun Born 1968, Nantong, Jiangsu province, China Graduated from the Oil Painting Department of the Central Academy of Fine Arts, Beijing Lives and works in Beijing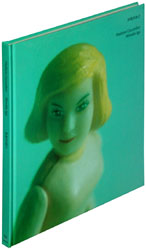 Miwako Iga : Madame Cucumber

80 pg. 2,500 JPY tax excluded

Artist Miwako Iga constructs a humorous and satirical story with miniature dolls as the protagonists in her photographic works. The expressionless dolls and vibrant motifs seem to add an extra sharp edge to the distressing situations and scenes taken from everyday life which they find themselves in. The gap created entices laughter while giving a merciless grilling to our notions of the social status-quo. The photos are a reflection of modern society itself. The volume is comprised of 40 photos by the artist and words which inspired the series. Enjoy together for a peek at Miwako Iga's fanciful narrative world. This is the first artist book for Miwako Iga. Miwako Iga Born 1966 1999 Award of excellence, Canon New Cosmos of Photography Numerous solo and group exhibitions in Tokyo and Seoul