Keisuke Shirota: WORKS 2003-2009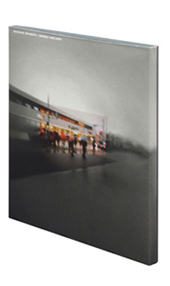 162 pg.

3,800 JPY tax excluded
The work of Keisuke Shirota is made up of color print and monochrome paint.
The partly colored viewing surface seems as if it metaphors the optical
mechanism at the occasion of our viewing objects and mechanism when something visible remains in ourself as memories.
This catalogue covers the total number of 154 works, dating back from his debut to the latest exhibition at Base Gallery.
Tracing the history of the works makes us realize that the construction on canvas has grown more complex and become more multitiered.
Along with each image, an essay previously written on his works and scenic shots from the past exhibitions
at museums and galleries from home and abroad are collectively included. This is the complete records of his footmark as of Oct. 2009.
Keisuke Shirota
Born 1975
2003 Completed Fine Art Graduation Course,
Tokyo National University of Fine Arts and Music, Faculty of Fine Arts