Mayumi Terada: LIVING ABSENCE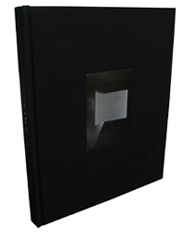 160 pg.

3,800 JPY tax excluded
Mayumi Terada starts with configuring precise miniature model.
By ingenerating the eventual form as gelatin silver print,
she has been expressing the boundary between truth and falsehood,
and her works appear to fully take advantage of the characteristic traits which photograph as media provides us with.
This catalogue collectively covers the total of 137 works dating from 2001 to 2009, and it has become the raisonne at this stage.
The essays which go over the works of this New York based artist written by Kotaro Iizawa, a photo critic and Eric E. Shiner,
a curator from Andy Warhol Museum appears in this catalogue.
Mayumi Terada
Born 1958
1989 Received M.F.A. from Tsukuba University